Freehand Original Pen Drawings
The drawings displayed on this gallery page encompass a majority of the pen work I've completed over the past five years. All my original pen drawings are created without the use of any measurement tools or templates. I start in the middle of my paper and slowly work outward until I'm satisfied with the ending result.
If you would like to purchase any items presented here, please contact me directly via email. I will personally work with you to arrange payment & shipping options. I can also work with you to arrange for framing before shipment at an additional cost.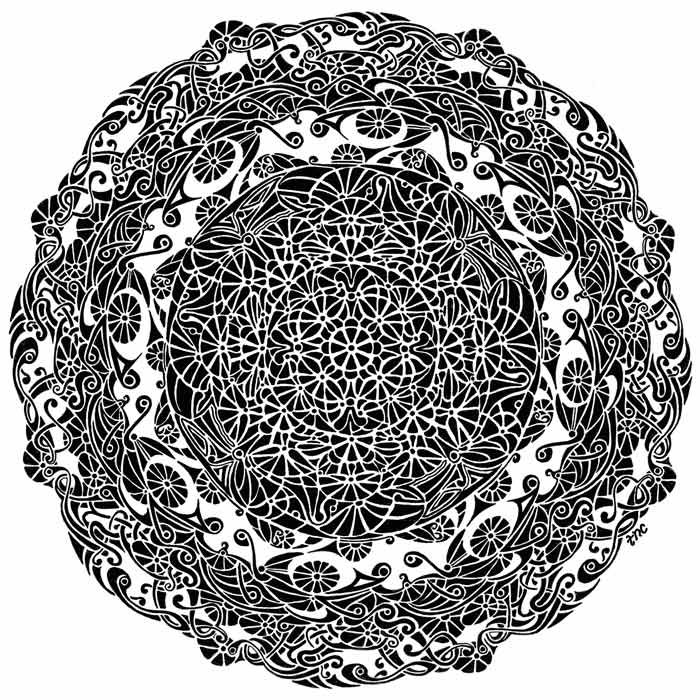 On the Vine
Pen • 9×9″
Reproductions Available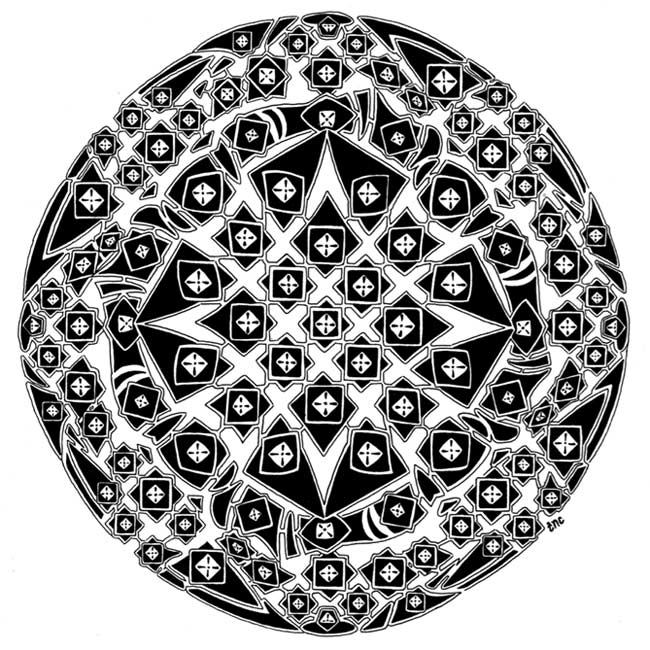 Kaleidoscope
Pen • 9×9″
Reproductions Available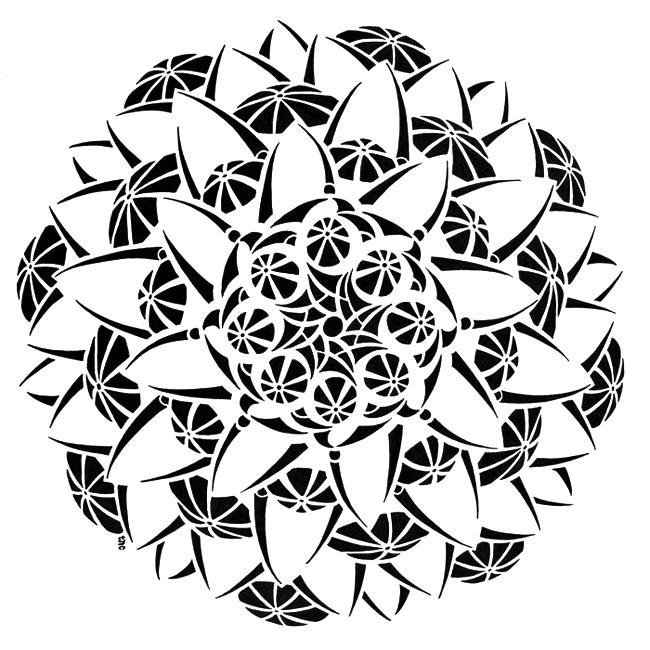 Blooming
Pen • 10×10″
Original & Reproductions Available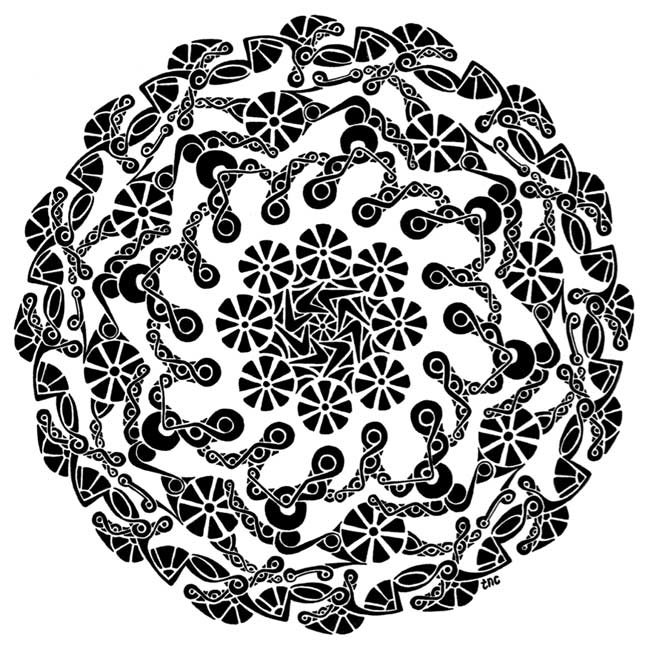 Carnival
Pen • 9×9″
Original & Reproductions Available
Doodle 15
Pen • 13×20″
Framed Original & Reproductions Available